Talisman Therapeutic Riding, Inc. (Talisman) is a 501(c)(3) non-profit organization located in Grasonville, Maryland, that empowers personal growth and healing through equine-assisted activities and enriching outdoor experiences. The beautiful 30-acre farm provides a peaceful setting to serve people of all ages with cognitive, physical, emotional, and social challenges, disabilities, and diagnoses.
Founded in 2012, Talisman is the only year-round, full-time adaptive horseback riding center on the Eastern Shore of Maryland. Each year, Talisman provides a diversity of lessons across its broad range of program areas. Clients come from many of the counties in Maryland, Baltimore City, and the surrounding Washington, D.C. metropolitan area.
Talisman is a Professional Association of Therapeutic Horsemanship International (PATH) Member Center. It employs PATH Certified Therapeutic Riding Instructors to provide unique equine experiences through careful instruction and delivery of therapeutic activities. The instructors can also partner with licensed therapists, psychiatrists, psychologists, and social service workers to create individualized client plans and lessons.
Additionally, Talisman is one of 42 licensed stables across the state certified as a Horse Discovery Center by the Maryland Horse Industry Board. Professional recreational riding instructors are employed to provide quality, entry-level training to individuals beginning their equine exploration.
Organization Mission and Vision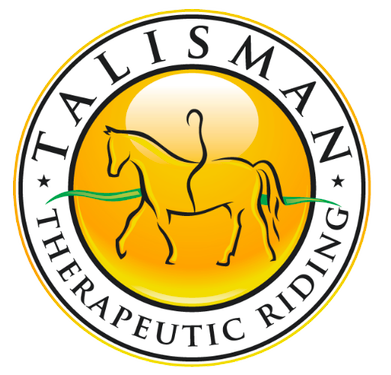 Our Mission
To enrich lives and maximize potential, of all, through equine assisted activities and learning using professional therapists and instructors in a peaceful farm setting.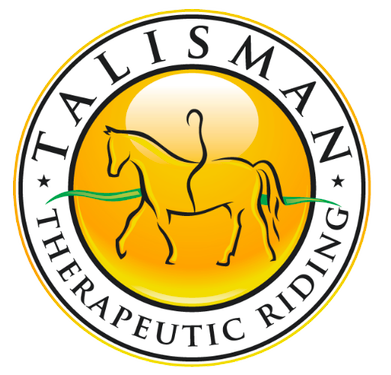 Our Vision
To create a holistic wellness environment that inspires personal growth and healing utilizing the great outdoors.
The PATH Intl. (Professional Association of Therapeutic Horsemanship) was founded over 50 years ago. Its mission is to promote safe and effective therapeutic horseback riding.
PATH carefully evaluates its member facilities, ensuring that they are upholding the over 150 standards to sustain viable programs using best business practices, provide compassionate, humane equine management, program- specific standards, facility maintenance and precautions and contraindications for disabilities. PATH centers must also uphold and abide by the core values of a PATH center including: Access and Inclusion, Compassion and Caring, Cooperation and Collaboration, Education, Excellence, Innovation, Integrity and Accountability, Professionalism, Service, and Holism.
Likewise, instructors who are PATH certified must pass a rigorous training and testing process to work within the therapeutic riding program. Therefore, becoming a PATH certified instructor and facility enables the team to provide excellent programs for both the participants and the equines.
Maryland Horse Discovery Center
Horse Discovery Centers are licensed stables that volunteer to become a Horse Discover Center.  To be accepted into the program, the stables must meet stringent criteria and eagerly welcome newcomers with open arms to educate them about horses and horsemanship. Criteria includes proof of commercial liability insurance; written programs and procedures addressing safety rules and public outreach; clean, sanitary conditions, equipment, and facilities; and of course, well cared for and healthy horses!  
Horse Discovery Centers strive to provide the general public with a safe, friendly, and educational experience, particularly for those individuals who have never or rarely experienced horses personally. In essence, Horse Discovery Centers are a fantastic way to inclusively connect Maryland's people and horses.