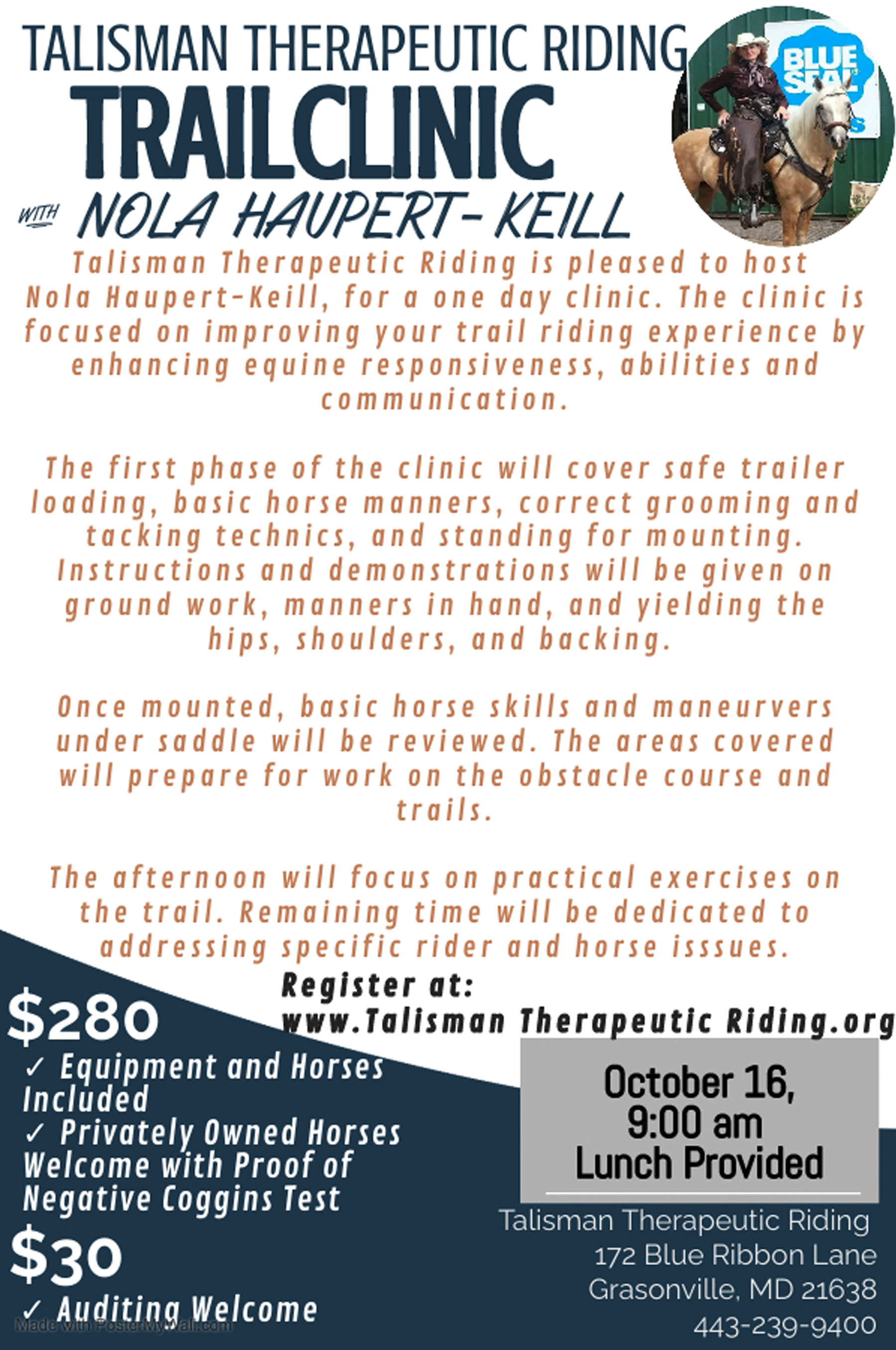 Trail Clinic with Nola Haupert-Keill
Talisman Therapeutic Riding is pleased to host Nola Haupert-Keill, for a one day clinic. The clinic is focused on improving your trail riding experience by enhancing equine responsiveness, abilities and communication. 
The first phase of the clinic will cover safe trailer loading, basic horse manners, correct grooming and tacking techniques, and standing for mounting. Instructions and demonstrations will be given on ground work, manners in hand, and yielding the hips, shoulders, and backing.
Once mounted, basic horse skills and maneuvers under saddle will be reviewed. The areas covered will prepare for work on the obstacle course and trails.
The afternoon will focus on practical exercises on the trail. Remaining time will be dedicated to addressing specific rider and horse issues.
Equipment and Horses Included
Privately Owned Horses Welcome with Proof of Negative Coggins Test